Zender v3.3.5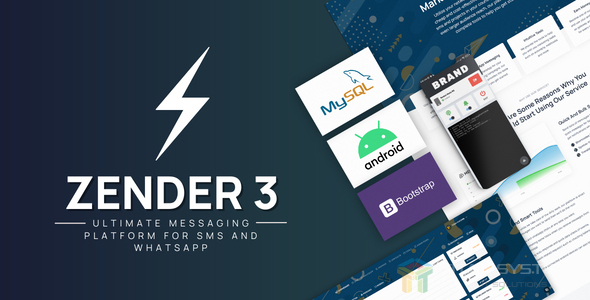 We are delighted to announce the release of our latest version, which addresses several bugs identified in v3.3.4, while also introducing new minor features. You can download the update from the official repository on GitHub or your CodeCanyon profile page.
To update your Zender, please refer to the instructions provided on this page: https://docs.titansystems.ph/zender/updation/system/#quick-update
Linux users must update the WhatsApp binary to ensure a successful update. Please follow these steps:
Upload the new binary to your server, replacing the old binary.
Execute the following command:

sudo chmod +x ./titansys-whatsapp-linux

If you are using the autorun script, restart your WhatsApp server by executing the command:

sudo pkill -f whatsapp
For Windows users, please follow these steps to update WhatsApp successfully:
Exit the Desktop app.
Copy the new binary to the resources/binary/ folder, replacing the old binary.
Open the Desktop app and start the server.
Thank you for your continued support, and we hope you enjoy the enhanced functionality and bug fixes in our latest release.
Changelog v3.3.5
Added the ability to generate previews of sent URL messages in WhatsApp.
Added document support in WhatsApp scheduled messages.
Added the priority option in the WhatsApp OTP API.
Fixed the WhatsApp account status checker.
Fixed the WebSocket library timeout bug.
Fixed the "STOP" command in the SMS app not working.
Fixed the Cyrillic issue in autoreply.
Fixed the document file name in sent WhatsApp messages.
Fixed table searching not working on some servers.
Fixed the WhatsApp receive event not working on some servers.
The priority option is now disabled by default in the WhatsApp API.
Restored the WhatsApp campaign status count feature.
Increased the maximum random send interval to 5000 seconds.